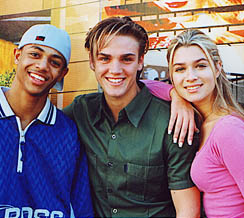 All the host of "ATVM" Anthony, Riley & Ashley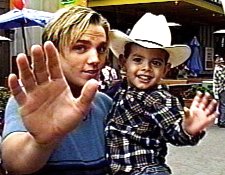 Riley with a fan! Doesn't he look like Jonathan Brandis in this pic?
Riley and his girl. She is SOOOO lucky!! (she's a star..sorry, couldn't resist) :-P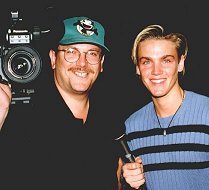 Riley with Bob Lamb, the shows creator and web designer of Rileys Official site.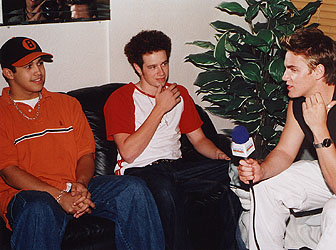 Riley with Erik and Jacob of O-Town. You know you like that song "Liquid Dreams", we do!!! You should go pick up there debut album, we did and it's soo good!!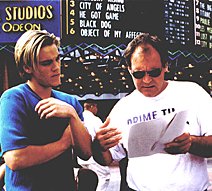 Riley with the director of "ATVM" ,Craig Wargo
Anthony, Ashley & our man!!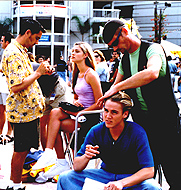 Riley getting touched up, but HELLO he is already perfect DUH!! :-D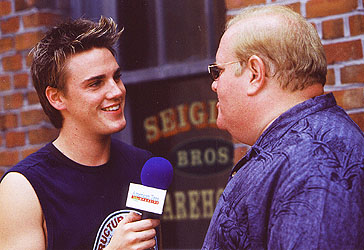 Riley with Lou Pearlman. He better not be getting no ideas looking at Riley, he's an actor he don't want to be in a boy-band!!!!!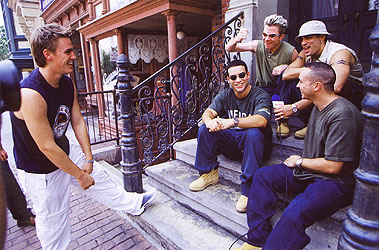 Riley with C-Note the voices behind the hit song "Wait till I get home". We like them alot, that song is one of our favs!!